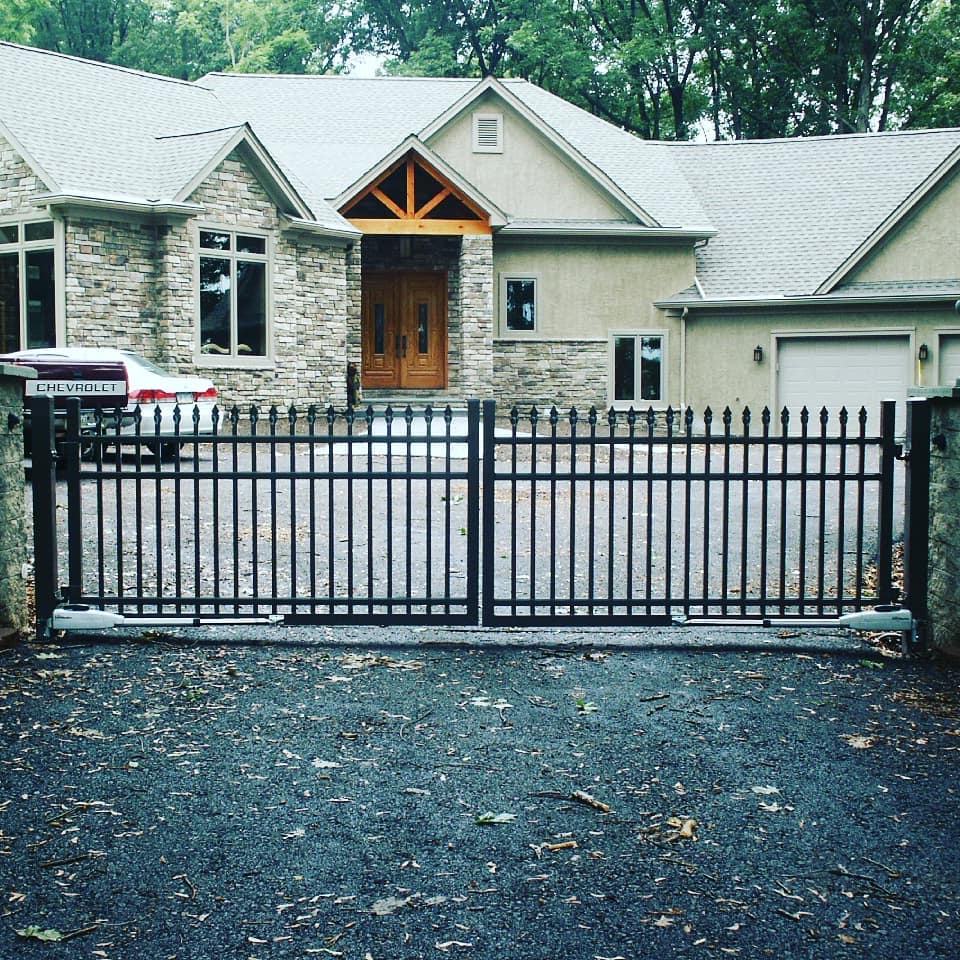 Helm Fencing is a fence gate company that offers affordable installation services Bucks County PA residents depend on. We focus on both commercial and residential installations. We serve the general public, residential/commercial developers, and general landscape contractors in the Bucks and Montgomery County area.
Established in 1986, Helm Fencing has built its reputation on the satisfaction of our customers and the services we provide. We are fully licensed (PA #9188), insured local company, and we have one of the largest product lines which are proudly "Made in America." At Helm Fencing, our award-winning crews have years of experience, are knowledgeable and qualified in all aspects of material, design and install.
Affordable Fence Gate Company Bucks County PA
Need a gate across your driveway for security? Want to keep the uninvited guest out? Then you need a gate for your home. You can go with the most popular gates, which are made out of aluminum, or we can custom build you a wood gate or wrought iron gate to your exact specifications. We can also supply and install cast stone pillars on either side of your estate gate. Click here for more information (PDF format).
If you are looking for a fence gate company installation services give Helm Fencing a call at 215-822-5595 or contact us!
---
We proudly serve the following zip codes in Bucks County, PA:
18036 | 18039 | 18077 | 18081 | 18901 | 18912 | 18911 | 18914 | 18913 | 18916 | 18917 | 18921 | 18920 | 18923 | 18922 | 18925 | 18927 | 18929 | 18928 | 18931 | 18930 | 18933 | 18932 | 18935 | 18934 | 18938 | 18942 | 18940 | 18944 | 18943 | 18947 | 18946 | 18950 | 18949 | 18953 | 18951 | 18955 | 18954 | 18956 | 18960 | 18963 | 18962 | 18966 | 18970 | 18974 | 18972 | 18977 | 18976 | 18980 | 18981 | 19007 | 19020 | 19021 | 19030 | 19047 | 19054 | 19053 | 19056 | 19055 | 18902 | 19057 | 19067