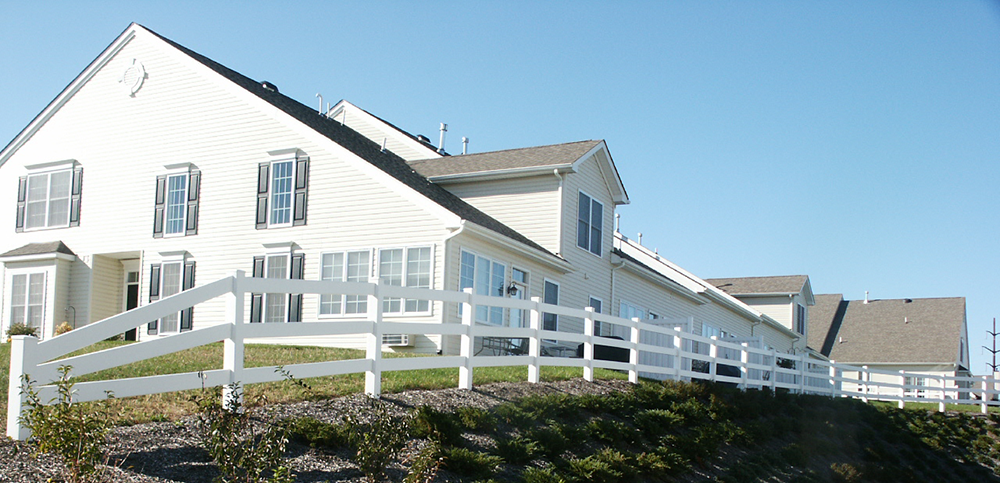 A fence surrounding your property is the first thing seen at your home, business, farm or school.  Having a quality fence will give your property great curb appeal and a lasting impression.  There are many types and styles of fencing to choose from including wood fencing, aluminum fencing, vinyl fencing and chain link fencing.
Added Privacy
Spring is a great time of year to get that fence installed you've been waiting for. One of the best reasons to have a fence installed is privacy. Neighbors can be nosey and a fence is a great solution! Create your own private time when social events aren't in the cards and you just want to relax. Decompress with some sun and a drink in silence and privacy.
Pets Enclosure
Early spring sprouts new energy into the air and our pets need to release that energy. Installing a fence can alleviate the anxiety a cat or dog may build up over winter but now they can roam free. With several different styles of fences, you can meet with our experts to find the perfect fence for your furry friends.
Safety & Security
A fence can be an enormous safeguard when the weather breaks and the kids want to get outside and play. Whether you are in a highly populated neighborhood or on a rural property, a fence sets your mind at ease for the whole family!
More Time Outside
Make your place the go to spot for Spring and Summer BBQs with a newly installed fence. Increase your curb appeal and attract the neighbors for warm weather fun. There is no better place to enjoy friends and family than the comfort and privacy of your own home.
Resale Value
Adding a fence can positively add value to your home if you do decide to sell.  Its an added bonus to the home and can really elevate the beauty of the property.