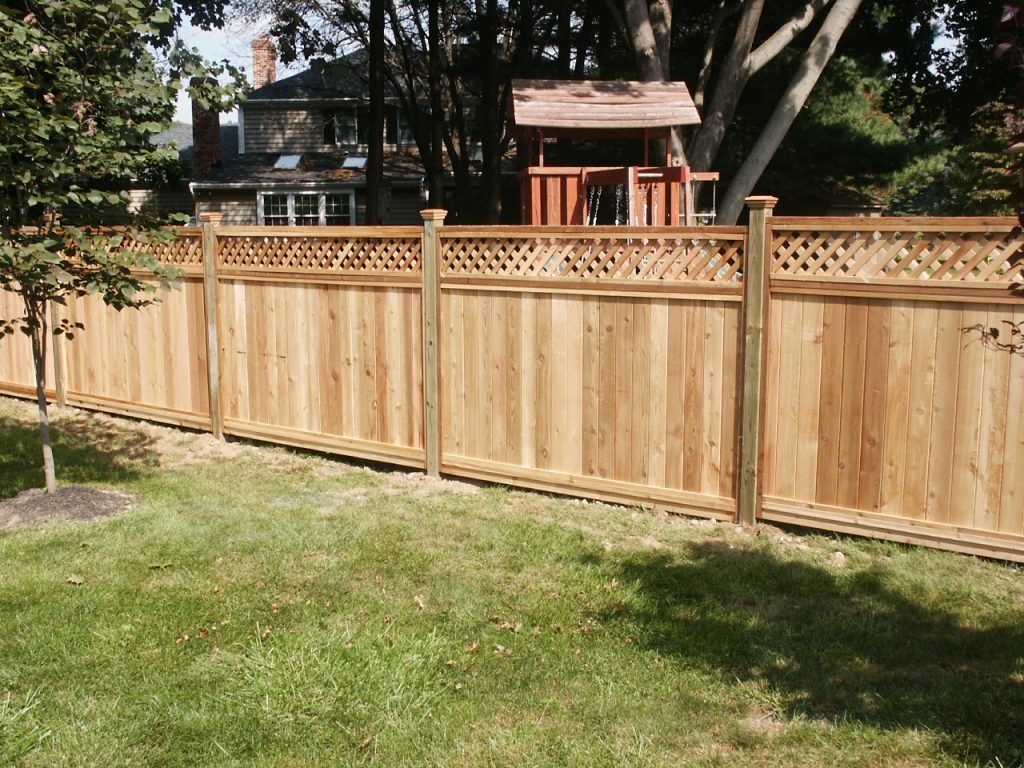 Helm Fencing was established in 1986. We have experienced substantial growth over the years, and have accumulated a large base of satisfied customers. We serve the general public, residential/commercial developers, and general landscape contractors in the Bucks and Montgomery County area. We always welcome the DIY crowd – just bring in your drawings, and we will assist in working up a material list for you.
Helm Fencing, a fully licensed (PA #9188), insured and local company, has one of the largest product lines which are proudly "Made in America". Our knowledgeable staff members will try to fit you with the best product that meets your needs, and stays within your budget. Have a design question? Stop in our showroom, email or call us, and we will do our best to answer all your questions. We go to great lengths, and take pride to not only meet our customers' requirements, but exceed expectations.
Helm Fencing has a large workshop where we can custom fabricate your wood fence panels per your specifications ranging from minor to major projects, and custom sizes. No project is too large or too small for us. We have the ability to customize split rail fencing as well!
The most important element in maximizing the life of your fence is the quality of the installation. At Helm Fencing, our award-winning crews have years of experience, are knowledgeable and qualified in all aspects of material, design and install. Part of our success in completing thousands of feet of fencing are referrals from past customers, and maintaining the relationship with previous customers. In addition, we offer and stand by a one-year warranty of our workmanship.
Call us today for a FREE Estimate at 215-822-5595 or contact us, and see what Helm Fencing can do for you!